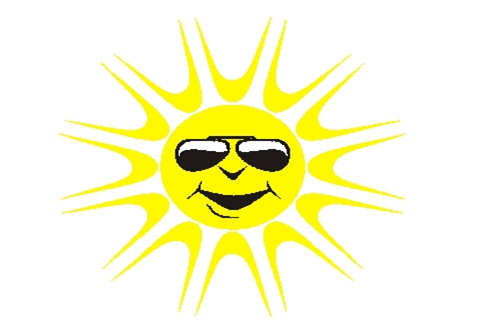 513 W APPLEWAY
COEUR D' ALENE ID 83814
208-667-1555 OR 1-888-773-0655
NEW HOURS!!!
Mon-Fri 9 am – 5 pm
CLOSED SATURDAYS UNLESS IT IS ON 1ST TO 5TH OF THE MONTH
PAY HUT AT CHATEAU OPEN 1ST - 5TH FROM 3PM TO 7PM
Thursday, January 17th, 2019
                                      YOU MAY EMAIL US AT:  
For info on Post falls/Rathdrum/Spirit Lake properties contact: marti@rentalconnect.com
For info on CDA properties contact: jo'de@rentalconnect.com
SPOKANE RENTALS
For more info contact: cameronbowling0001@gmail.com or call 1-509-368-9992
IDAHO RENTALS:
APARTMENTS
AVAILABLE SOON: 1205 W Emma D-1- CDA
2 bd, 1 ba lower unit, off street parking, laundry on-site
No Smoking, No Pets $750/mo and $750/dep
DUPLEX
AVAILABLE SOON- 1010 GIBERT-CDA- $895
2 bd 1 ba duplex in nice neighborhood, carport, storage shed, heat pump, w/d hookup
No pets, No Smoking $895/ month $895 deposit
AVAILABLE MID FEBRUARY- 928 B W EMMA- CDA
3BD, 2 BA, ATTACHED GARAGE, LARGE FENCED YARD, DECK,
W & D HOOKUP, SHARED HEATING & VENTILATION SYSTEM, 
W/S/G PD, TENANT RESPONSIBLE FOR YARD CARE
NO PETS, NO SMOKING, $995 MO & $995 DEP/SET UP FEE
TRIPLEX
FOUR PLEX
HOUSE 
AVAILABLE NOW: 504 SOUTH 17TH-CDA
4 BD, 2BA HOME IN SANDERS BEACH NEAR THE LAKE
2 CAR GARAGE, 2 DECKS, HARDWOOD FLOORS
TENANT PAYS ALL LAWN SERVICE, SNOW REMOVAL, W/S/G PD
PETS CONSIDERED W/DEPOSIT, ABSOLUTELY NO SMOKING
$1650 MONTH AND $1650 DEPOSIT
AVAILABLE NOW: 504 3RD ST -CDA
1 BD A BA, SMALL FURNISHED HOUSE, CLOSE TO DOWNTOWN, ALL UTILITIES PAID INCLUDING WIFI, MONTH TO MONTH SHORT TERM OK. PETS OK ON APPROVAL . 
NO SMOKING $1100/MO AND $1100/DEPOSIT
CONDOS
MOBILE HOMES
AVAILABLE 01/14/19- 1348 W CABOOSE-POST FALLS
3 BD, 2 BA, MOBILE IN FAMILY PARK BY THE RIVER ON LG LOT.
LAUNDRY ROOM, FRONT AND BACK DECK, FENCED BACK YARD, STORAGE SHED, NEW PAINT, NEW CARPET/VINYL, WOOD PANELING.
NO SMOKING, PETS CONSIDERED W/DEPOSIT $995 MONTH $995 DEPOSIT/SET UP FEE
AVAILABLE NOW: 1356 N HWY 41 #85 - POST FALLS
2BD 1.5 BA MOBILE ON LARGE CORNER LOT IN FAMILY PARK.
WOOD FLOORS, HEAT PUMP, W/D, AIR
NO SMOKING, PETS ON APPROVAL W/DEPOSIT
$750/MONTH $750 DEPOSIT 1 YEAR LEASE REQUIRED
MOBILE HOME SPACES/LAND
AVAILABLE NOW - MOBILE HOME SPACE
1335 W CABOOSE - ARUNDEL BY THE RIVER
W/S/G PAID
$355 /MO AND $355 /DEPOSIT W/1-2 YEAR LEASE
AVAILABLE NOW; GARAGE/SHOP-POST FALLS
1400 CABOOSE-ARUNDEL ON THE RIVER
LARGE SHOP/GARAGE-ELECTRICAL-CONCRETE FLOORS
AS IS $200 MONTH, $200 DEPOSIT
AVAILABLE NOW- GARAGE W/CARPORT- RATHDRUM
14971 ALABAMA, ALLEY ENTRANCE , DIRT FLOOR
$150 MONTH AND $150 DEP
1 YEAR LEASE REQUIRED UPON APPROVAL
RV SPACES
Click here to download the application
---
Thank you for your interest in one of our properties.
For further information please stop in to view a property and fill out our rental application.
APPLICATION FEES:
$50.00~ Married w/ same last name
$35.00~ single